---
Jamie Gillies
---
As the first round of parliamentary scrutiny nears its conclusion, Free to Disagree spokesman Jamie Gillies considers what's changed with the Hate Crime Bill and asks 'has the government gone far enough to address free speech fears?'
Holyrood's Justice Committee will shortly conclude its Stage 1 scrutiny of the Hate Crime Bill. Over the last few months, it has heard oral evidence from various experts and received almost 2,000 written submissions from the public. Strong opinions have been voiced by an astonishing array of people: lawyers, police officers, academics, writers, comedians, actors, journalists, Christians, Hindus, Atheists, Secularists, Humanists and women's groups.
A Stage 1 report will be published by the Committee next month. MSPs will then debate the 'general principles' of the bill and vote to progress it or ditch it. At this crucial stage in the parliamentary process, it's worth reflecting on what has changed in the course of proceedings so far. Are concessions by the government enough to address critics' concerns?
First, a reminder of why the bill is so contentious. The Hate Crime and Public Order (Scotland) Bill is comprised of several parts. Part 1 seeks to consolidate existing hate crime laws and adds a new 'aggravated offence' of age. This has not proved controversial. However, Part 2 of the bill, which outlines new stirring up hatred offences, is a different story. Many fear that these offences could undermine freedom of expression.
Serving police officers and legal experts have highlighted their concerns with the Scottish Government's embattled Hate Crime and Public Order (Scotland) Bill...
As introduced, the 'stirring up' offences would have criminalised 'threatening' or 'abusive' behaviour 'intended' or 'likely' to 'stir up hatred' against others on the grounds of age, disability, religion, sexual orientation, transgender identity and variations in sex characteristics. This wording provoked a huge backlash from the public. The terminology used – especially the term 'likely' – was considered far too vague.
In response to this outcry, the government announced that it would drop the term 'likely' and restrict the offences to behaviour that is 'intended' to stir up hatred against protected groups. In order for an offence to be committed, a court would have to prove beyond reasonable doubt that a person meant to 'stir up hatred'. This move was widely welcomed by critics. It raises the threshold at which an offence can be committed.
On Tuesday, Cabinet Secretary for Justice Humza Yousaf announced two further amendments. A provision covering theatre performances is to be removed altogether. This will be a relief to actors and directors in Scotland who felt unfairly singled out. One of the free speech clauses in the bill will also be strengthened to allow expressions of "antipathy, dislike, ridicule and insult", rather than much narrower 'discussion and criticism' of different beliefs.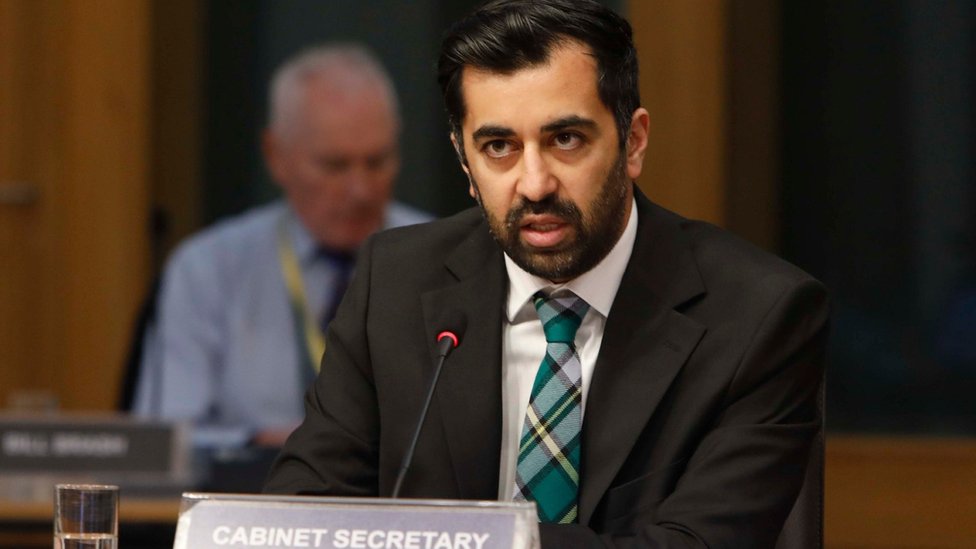 These promised amendments appear to be as far as the government is willing to go at this stage. So where does this leave the stirring up offences? In our opinion, the changes can best be described as helpful tweaks. They go some way towards addressing concerns but stop short of what many critics have asked for. Far deeper questions are yet to be answered.
Notably, the Scottish Government has still not articulated how, precisely, the new stirring up offences will bring further protection to victims. Statements from the government are devoid of the forensic detail expected for changes to criminal legislation. Some statements have also appeared contradictory.
On the one hand, the government has said that behaviour caught by the offences "would already constitute existing criminal offences". On the other, it says the offences will extend the law to ensure that "sufficient protection is provided". Either the offences extend the reach of the criminal law or they don't. Which is it?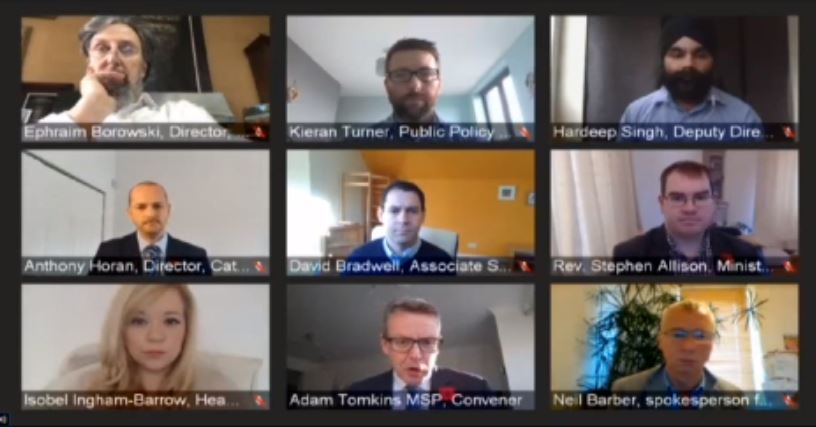 Scrutiny of the Hate Crime Bill continued this morning as representatives of the media, creative industries and religious groups appeared before MSPs on Holyrood's Justice Committee...
The government must explain exactly why the stirring up offences are required – what gap in the law they intend to plug and what behaviour they intend to catch that is not already caught by existing laws. 'Threatening and abusive' behaviour is already criminal. And aggravated offences exist for the prosecution of hate crimes. If Ministers can't explain why the offences are needed, there's no real case for progressing them.
In addition, the government has not explained what it means by the term 'hatred'. The meaning of this word is complex and varies from person to person. In the culture we live in, many opinions on issues covered by the offences – religion, sexual orientation and transgender identity – would quickly be described as 'hateful'. But should expressing merely offensive or controversial opinions put citizens at risk of prosecution? If the meaning of stirring up hatred is not precisely defined, this could well happen.
The Scottish Government is yet to make a compelling, evidence-based case for the stirring up offences, proving: one, that they're necessary; and two, that they will work in practice without infringing other rights. If these fundamental questions are not answered – and answered soon – ditching the stirring up offences is the only way forward.